What Does Business Owners Policy Insurance Cover in Illinois?
March 2, 2021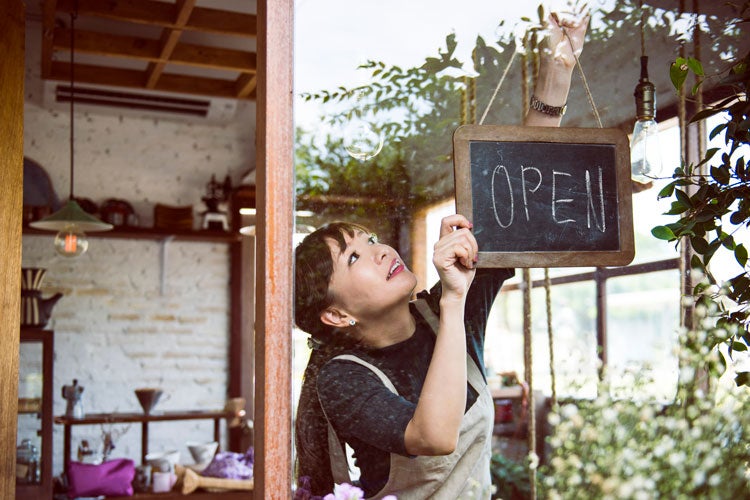 Insurance Content Navigation
Business owners have all kinds of things to keep in mind on a daily basis, from profit margins to employee benefits and much more. But they've also got to consider the safety of all aspects of their business, and ensure each is equipped with the proper protection. Fortunately, business owners insurance combines several important coverages in one convenient package.
Better yet, an Illinois independent insurance agent can help you find the right type of business owners insurance to protect your company from numerous threats, from fire to theft and beyond. But before we get too far ahead of ourselves, here's a closer look at this essential coverage.
What Is Business Owners Policy Insurance?
Business owners policy (BOP) insurance is a collection of coverages designed to meet the needs of many business owners. BOPs are ideal for small to midsized businesses, and employers must meet certain criteria to qualify for this type of policy. Though business owners policies include several of the same coverages for companies across the board, additional coverages can be added to your package to meet the needs of your specific niche.
What Does Business Owners Policy Insurance Cover in Illinois?
A business owners policy is designed to offer several coverages needed by small or medium-sized businesses together in one convenient package. BOPs are then topped off with specific coverages needed by your unique business. So, a BOP designed for a hair salon will look different from a BOP designed for a restaurant. That being said, the standard coverages provided by a BOP include:
Business income: Covers financial losses that occur when a business is temporarily closed or suspended due to a covered loss, like fire damage.
Commercial general liability: Covers your business against lawsuits and other legal expenses if you get sued by a third party for claims of property damage or bodily injury.
Property damage: Covers the damage or destruction of your business's property, from the office building to inventory, from disasters like lightning, theft, and more.
An Illinois independent insurance agent can help you find the right business owners policy for your specific workplace.
What Isn't Covered by a Business Owners Policy in Illinois?
BOP insurance in Illinois provides a lot of important protections for professionals, but just like any other type of coverage out there, it also has its own set of exclusions. According to insurance expert Paul Martin, while your individual policy's exclusions may differ from your neighbor's, these are some commonly excluded perils under BOPs in Illinois:
Professional liability
Commercial/business auto
Worker's compensation
Health/disability
Flood/earthquake damage
When it comes to professional errors/negligence, company vehicles, and the safety of your employees, you'll need to work with an Illinois independent insurance agent to purchase additional coverage, if necessary for your business. As for natural threats, separate flood insurance and earth movement policies would be required to protect your business from damage caused by these types of disasters.
What Are Some Additional BOP Coverages in Illinois?
Beyond the standard coverages needed by most business owners, your policy will be finished off by adding coverages that apply to your niche. Martin provides us with just a few examples of additional coverages offered by business owners policies in Illinois:
Glass breakage coverage: Covers your business's glass windowpanes, if applicable, for perils like vandalism and car crashes.
Druggist liability insurance: Covers liability exposures for professionals like pharmacists for very costly mistakes. such as lawsuits arising from giving a customer the wrong prescription.
Hired and non-owned auto liability: Covers vehicles driven by your employees for business-related activities if your business does not have any company vehicles.
Crime coverage: Covers losses due to criminal activity such as theft or fraud, and even internal employee theft.
Employee dishonesty coverage: Covers business losses caused by dishonest employees.
Boiler & machinery coverage: Covers electric equipment in the building (e.g., AC units and boilers) from damage due to power surges and more.
This list of available add-ons to a BOP is far from exhaustive, and the more complex your business, the more coverage it'll probably require. Enlisting the help of an Illinois independent insurance agent is the best way to ensure your business has every aspect covered for all potential risks.
Business Stats for Illinois
As of 2019, there were 1.2 million small businesses registered in Illinois, which all together were paid more than $16,998,439,000 in commercial insurance claims by insurance companies that year.
It's helpful to know some of the biggest risks businesses of all kinds face. Here are just a few.
Top Property and Liability Claims for Small Businesses
Consider these common risks all businesses face before shopping for coverage with the help of your Illinois independent insurance agent.
Who Needs Business Owners Policy Insurance in Illinois?
Business owners policies are essential for many types of small to midsize businesses in Illinois, as well as across the country. If your business can be deemed "low-risk," you're an ideal candidate for a BOP. Beyond that, there are some common examples of businesses that typically go for business owners insurance.
The following businesses are well-suited for BOP insurance:
Restaurants, caterers, and coffeeshops
Retail stores
Salons
Pet groomers and veterinarians
Auto repair shops
Florists
If you're unsure of whether a business owners policy would be the right fit for your business, an Illinois independent insurance agent can help review your company's requirements and help you make that decision.
Here's How an Illinois Independent Insurance Agent Can Help
When it comes to protecting business owners against common threats like theft, fire, and all other perils, no one's better equipped to help than an independent insurance agent. Illinois independent insurance agents search through multiple carriers to find providers who specialize in business owners policy insurance, deliver quotes from a number of different sources, and help you walk through them all to find the best blend of coverage and cost.
chart stats - https://www.propertycasualty360.com/2015/04/09/these-are-the-top-10-property-and-liability-claims/?slreturn=20210202141105
iii.org
irmi.com
©

2023

, Consumer Agent Portal, LLC. All rights reserved.